Portable 6 Ton Hydraulic Bottle Jack Portable Screw Mini Car Jack Bottle Hydraulic Jack
Portable 6 Ton Hydraulic Bottle Jack Portable Screw Mini Car Jack Bottle Hydraulic Jack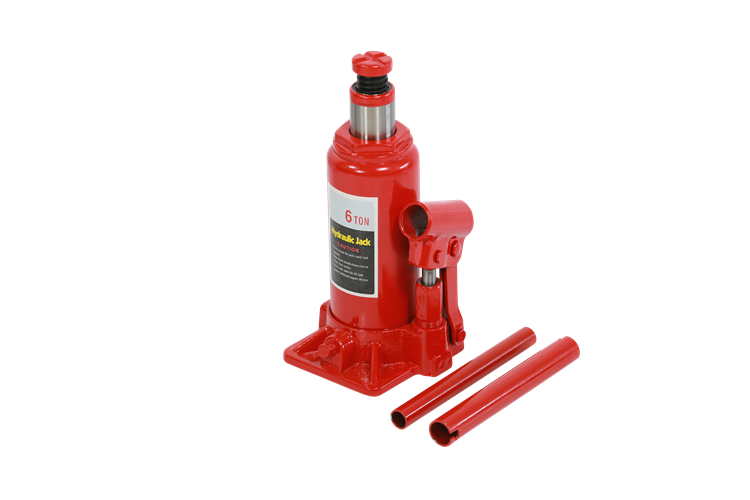 What is a Hydraulic Jack?
A hydraulic jack comprising a cylinder, a piston slidable relative to the cylinder, pump means to supply pressurized fluid to the base of the piston, a seal between the piston and the cylinder, means for limiting the stroke of the piston in the cylinder, said means comprising a ring carried by the piston and arranged to expand into a groove in the cylinder wall when the piston reaches the end of its permitted travel, and means for selectively de-activating said stroke limiting means, in order to allow removal of the piston from the cylinder to renew the seal.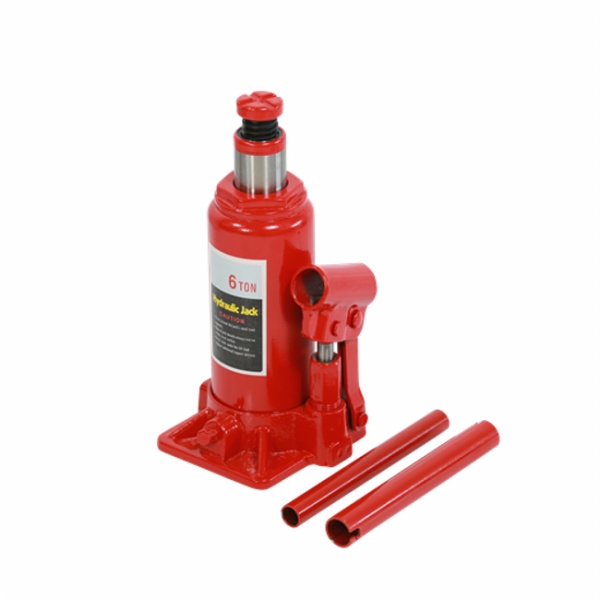 What is the use of hydraulic jacks?
Hydraulic Jacks are not only widely used in the field of construction, in the maintenance industry, handling industry, have made a great effort.
First, when the car/truck needs to change the tire or repair
In fact, every car should be equipped with such a hydraulic jack, in the trunk, in case of emergency. Pull open the trunk of the cover pad, you can see the hydraulic jack, easy to complete the lifting work with this lifting repair tool, help the car for maintenance and tire change and other work. When lifting the car, we should pay attention to the top to the parts, not to the top too fragile parts, the height of the car when lifting the car jack can not be too high, choose right model for Hydraulic floor Jack jack, it is easy to lifting/ loading / repair Car. With such a hydraulic jack driver can take maintenance measures for the vehicle at any time, without waiting for rescue vehicle for a long time.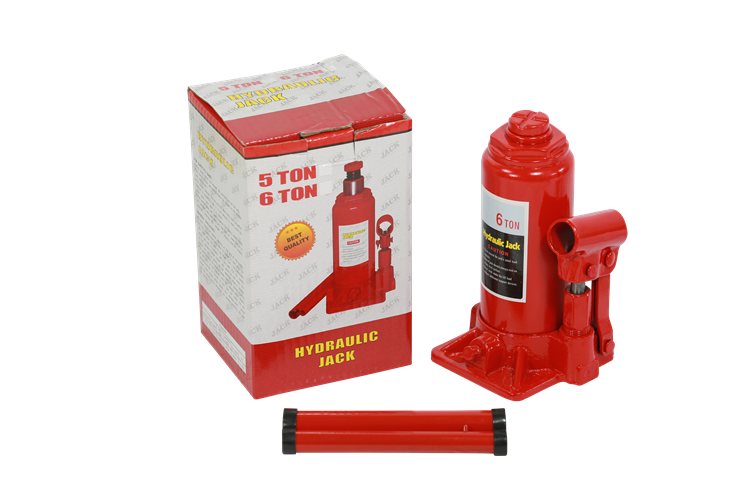 More Models for choose

| | |
| --- | --- |
| Product name | Hydraulic Jack / Hydraulic Bottle Jack/ Hydraulic telescopic Jack / Hydraulic floor Jack / Lifting hydraulic Jack / Hydraulic Bottle Garage Car Jack / Portable Car Hydraulic Jack / Car Hoist Hydraulic Bottle Loading Jacks / Car Hoist Hydraulic Loading Jacks / Repair Car Jack Tool |
| Color | As Picture, Red, Blue, or Customized Colors |
| Min. Height | 158~ 340 mm |
| Max. Height | 308~520 mm |
| Capacity | 2Ton/3-4Tons/5-6Tons/8Tons/10Tons/12Tons/15-16Tons/20Tons/25Tons/30-32Tons/50Tons/100Tons |
| Lifitng Height | 90~180 mm |
| Adjust Height | 60mm or None |
| Delivery time | Depend on Quantity and order time. |
| Packaging | Standard packing, Color box or Blow case |
| Use | Hydraulic Bottle Jack |
| OEM/ODM | Customization Service Provided |
| MainMarkets | USA, Europe, South-East Asia, Middle-East...... |